The CréHouse agency
Since it was founded in 2009 on the initiative of Fabrice BISAUTA, the Créhouse agency composes, designs and implements your new architectural, renovation, extension and interior decoration projects.
The CréHouse architectural agency has developed, as desired by its clients, the quality of its realisations and a deep-rooted respect for all those involved in your architectural projects.
The CréHouse agency is specialised in the bespoke design, creation and renovation of individual homes and professional spaces (stores, offices, sales spaces …). 
With both creation and worksite follow-up units, the agency is positioned so as to be able to create and implement projects with top-of-the-range services (unique creation and customised worksite follow-up).
Architecture is a composition whose final aim is to tell a story, your story, and to create unique spaces which suit you.
The CréHouse agency provides a comprehensive and bespoke follow-up throughout your construction or renovation project.
CréHouse's Team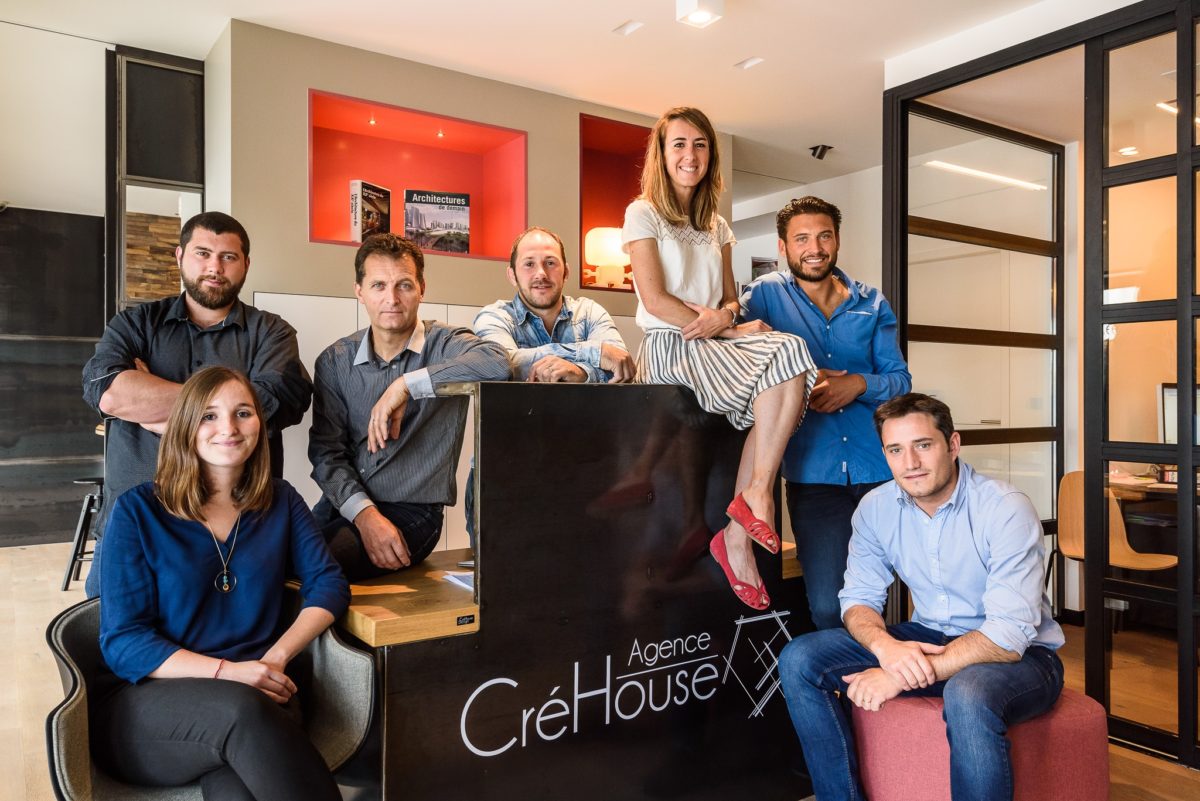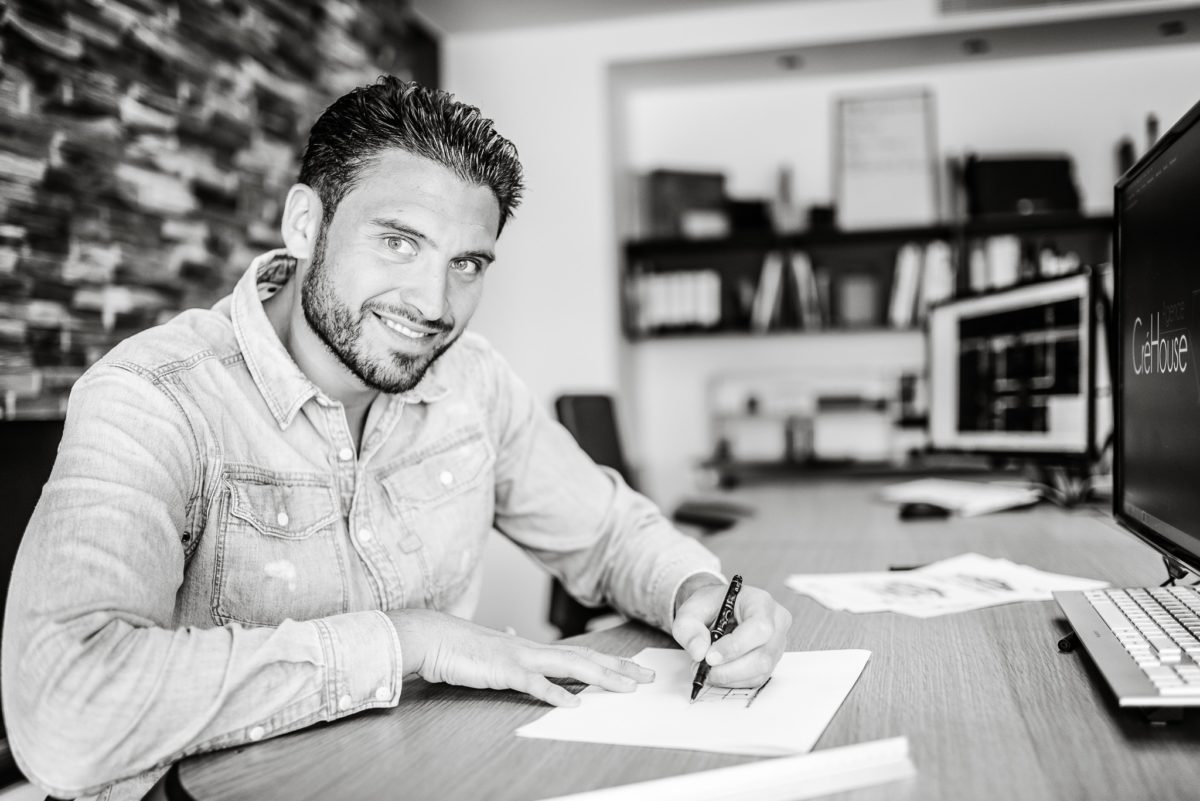 The CréHouse philosophy
"For almost 10 years, our clients have been entrusting us with their "contemporary" and even original creations. Original since we listen closely to our clients, making their projects bespoke and therefore certainly original.
This added value is very important and goes hand in hand with the quality of our service and the work we carry out. The act of building with CréHouse is at the centre of our interest and therefore yours.
Original characteristics to give life to a simple, functional, technical and aesthetic architecture. We provide full support throughout your project, from the first sketches to delivery of the turnkey worksite".

Our 3 creation units
Residential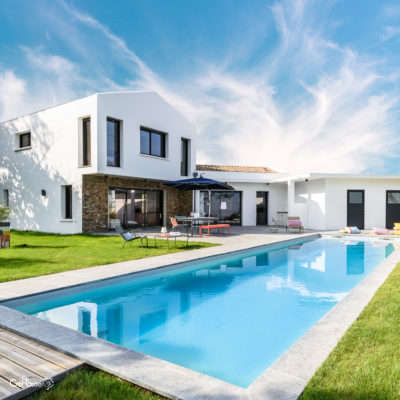 Construction of new homes, renovation of individual houses or apartments, extensions and adding extra floors … the Créhouse agency will support you throughout your residential housing project.
See examples
Tertiary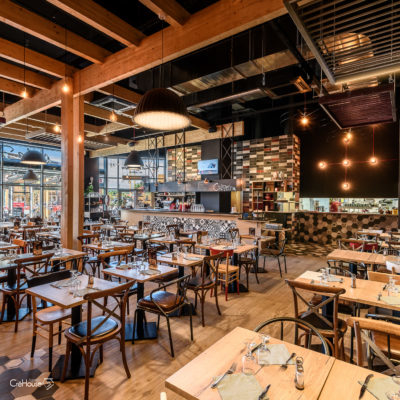 Concept store, restaurant, hotel, interior store design… The Créhouse agency will  provide you assistance in your project to create and design your work tool.
See examples
Design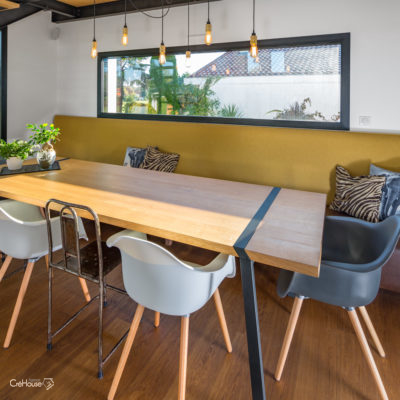 Because inside your home is just as important as its architectural appearance, the Créhouse agency is specialised in interior furniture design and lighting, so that interior and outdoor creation are but one.
See examples
CreHouse Inclusive
And our "plus": CréHouse agency has launched CréHouse Inclusive for its clients.
In order to preserve the quality and comfort of your home, it is important to carry out regular maintenance both inside and out, which requires both time and organisation.
This is how "CréHouse Inclusive" was born.
 After working for almost 10 years with our craftsmen and women, the agency provides a new "concierge" service aimed at helping you maintain and follow up creations. We propose managing a whole range of services for our clients, such as gardening and swimming-pool maintenance, housekeeping, as well as managing small jobs (paint touch-ups, joint maintenance, etc.), with prior quotations.
This service takes the form of a monthly contract with a quality commitment. It is drawn up based on an analysis of our clients' needs.
This service's motto is to establish a lasting relation with our clients and provide them with an ever more customised service.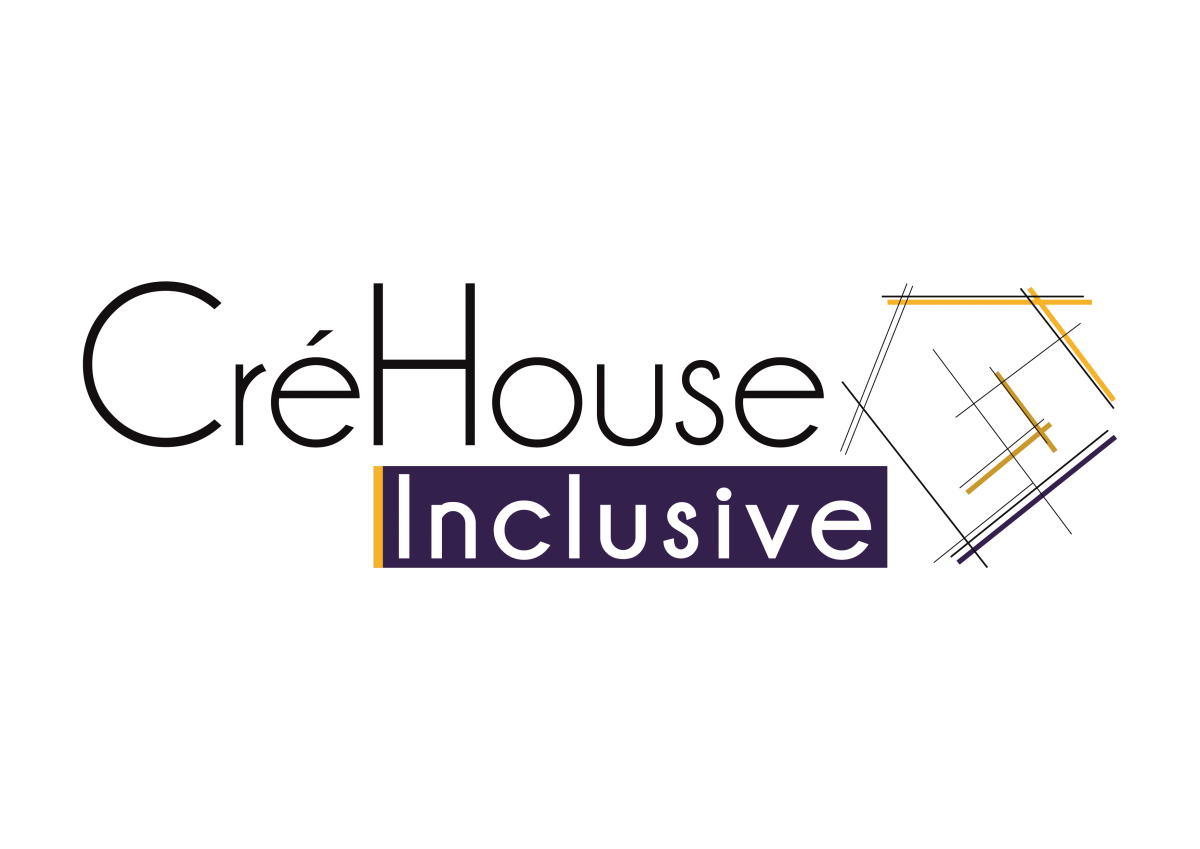 Missions of the CréHouse agency
Sketch
3D pre-project
Estimation
Building permit application
Consultation of companies & general description
Invitation for proposals
Assistance in the choice of bathroom and kitchen coverings
Lighting concept with detailed plans
Execution plans
Coordination of work and invoicing follow up
Detailed reports and end of worksite file
Acceptance of work with reports